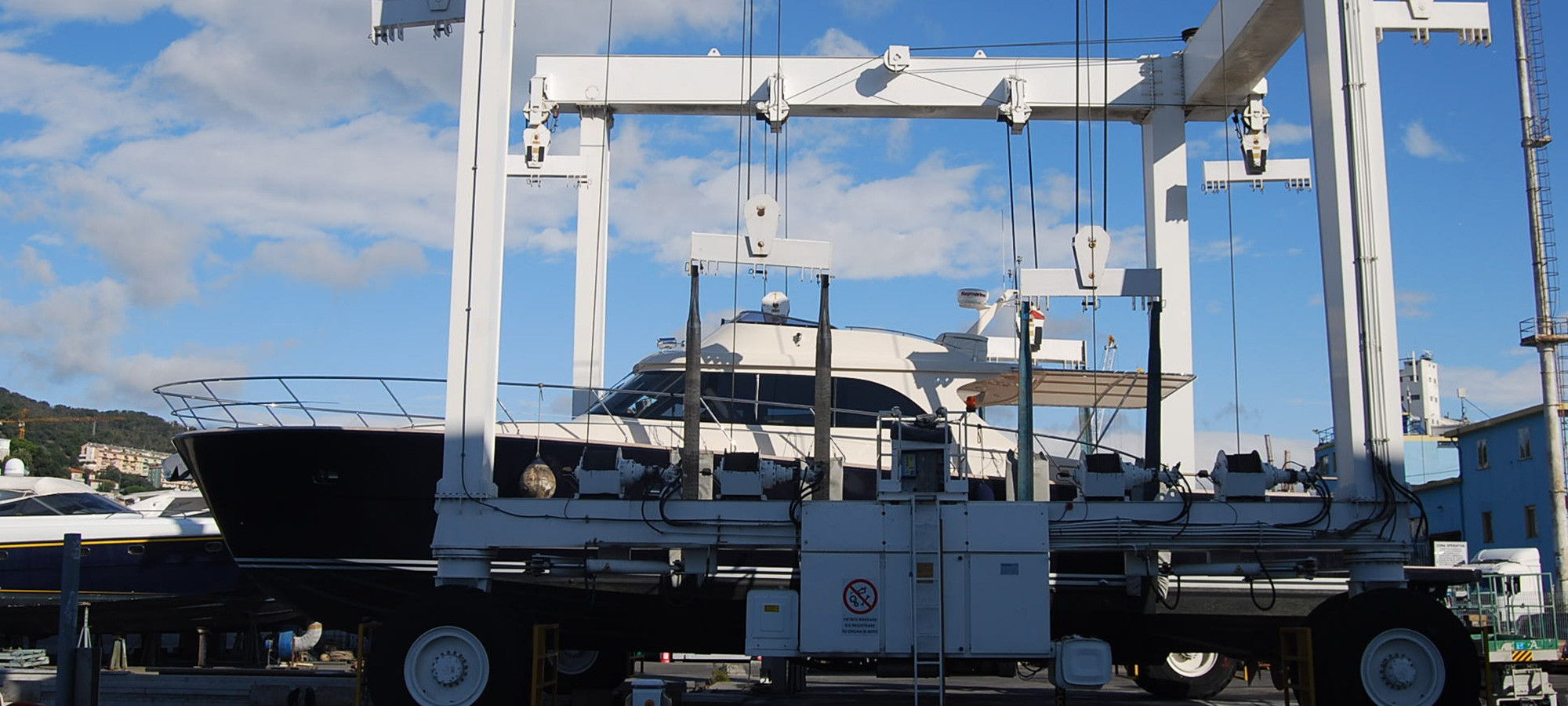 The location of the shipyard is in the Port of Savona, 45 km west of Genoa and 130 km from the Principality of Monaco. The shipyard's equipment and staff are available to customers for all service and refitting needs.
The shipyard is directly on water is therefore, the ideal structure for any maintenance work on customers' boats.
The outdoor area consists of a square of about 2,000 m2 and allows customers' boats to be accommodated even on land. The large yard allows easy handling for all the hauling and launching phases that are possible thanks to a 240-ton travel lift.
Toy marine also has a 100 m quay available to customers for both stops and interventions in the water.
The shed has a covered area of 2,000 m2 which includes the carpentry and joinery workshops as well as an equipped 720 m2 painting room to be able to paint the boats in an environment completely isolated from the rest of the yard work.