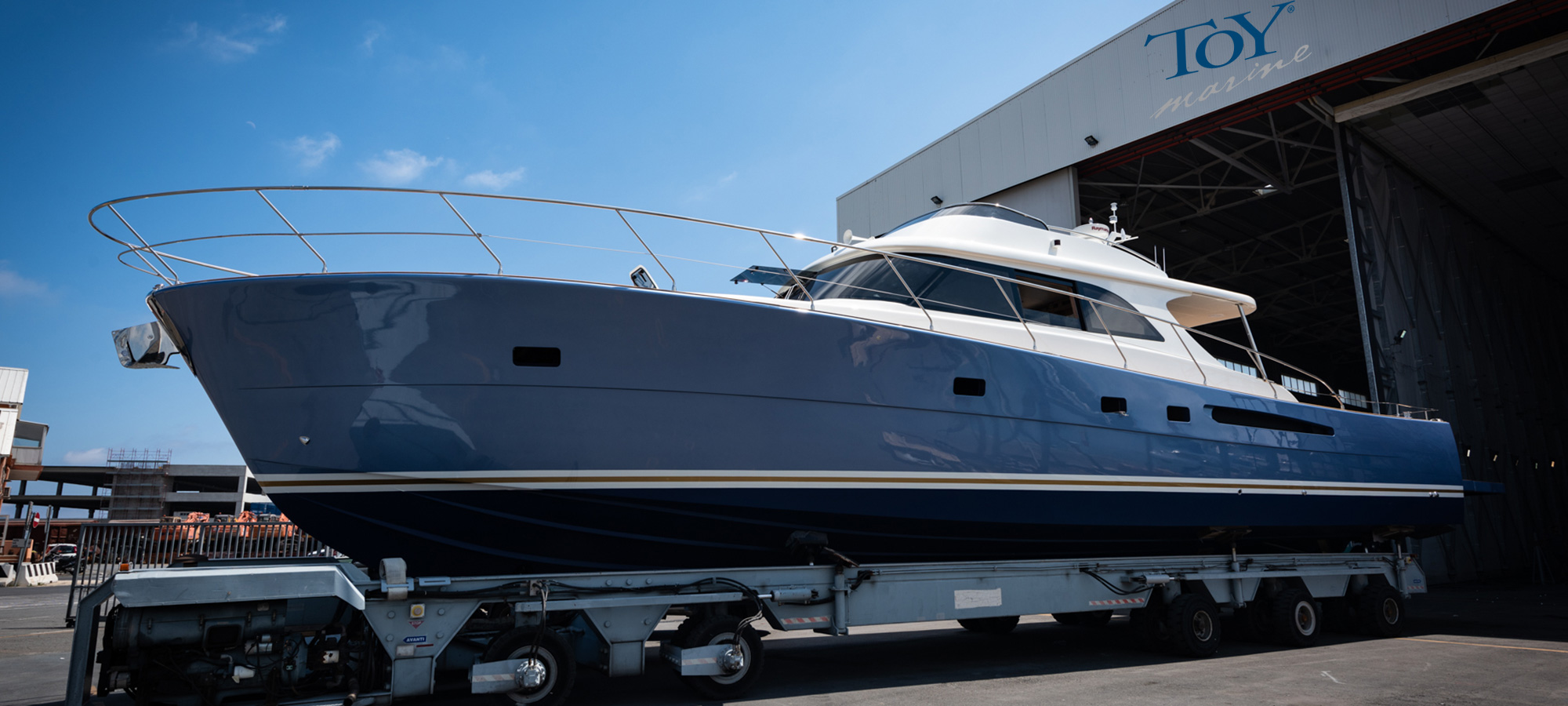 Toy Marine was founded in 2002 by Aldo Tomasina and Alessandro Novella with the idea of creating motor boats of classic, timeless elegance, in which each element has been designed to balance tradition and design.
This is how the Toys were born, technologically advanced boats, comfortable and dependable, safe in all conditions. The marine hull ensures course stability, even in rough seas, and a constant attitude at all speeds.
The Toy 36, a historical reference model, is inspired by American boats of the thirties, and in particular by Lobster Boat and Fast Commuter, boats with high performance and legendary seaworthiness. Another important source of inspiration comes from the Italian shipbuilding tradition of the 1960s which produced extremely elegant boats, characterized by the highest quality finishes.
So, after the first Toy 36 the range has constantly evolved and expanded up to the development of the latest model, the Toy 72.
Innovative solutions, reliability and safety in navigation are the characteristics common to all models of the TOY Marine fleet that allow each owner and his guests pleasant cruises in total tranquility.
A rigorous control protocol throughout the whole production, guarantees the highest quality at each stage of construction. Toy Marine technicians are engaged in continuous research to develop and adopt the most reliable and up-to-date solutions.
Each element is chosen to meet the required ambitious standards of functionality and quality. All the details made in the shipyard are finished with the artisanship and rigorously tested.
An accurate study is conducted for all boats to limit noise and vibrations as much as possible to ensure an elevated level of comfort in navigation. In addition, the optimization of the motorization and propulsion system, together with the efficiency of the water lines, guarantees limited consumption and low environmental impact.